This weekend, on exciting personal news:
The Housemate is going to Antarctica.
The plan is for him to head down there in November and stay for three months. Yes, my
boyfriend
will be living in
Antarctica
for
three months
!
I suppose this is one of the advantages of being an oceanographer. Not many people get the opportunity to travel to Antarctica in their lifetime (maybe not many people want to go--I hear it can be cold), but the percentage of oceanographers traveling to Antarctica is relatively high compared to the general public. Not all oceanographers get to go to Antarctica, of course, but a good number do at some point in their careers, though I imagine it usually isn't for a whole three months, and it's usually not in their second year of grad school.
So my boyfriend is going to be far away for three months. I should be worried about missing him. But really, all I am right now is insanely jealous. Antarctica! Living there! For three months! Come on!
So frakking jealous!
I mean, how awesome a
blog
would that be?
xkcd
was way ahead of me here...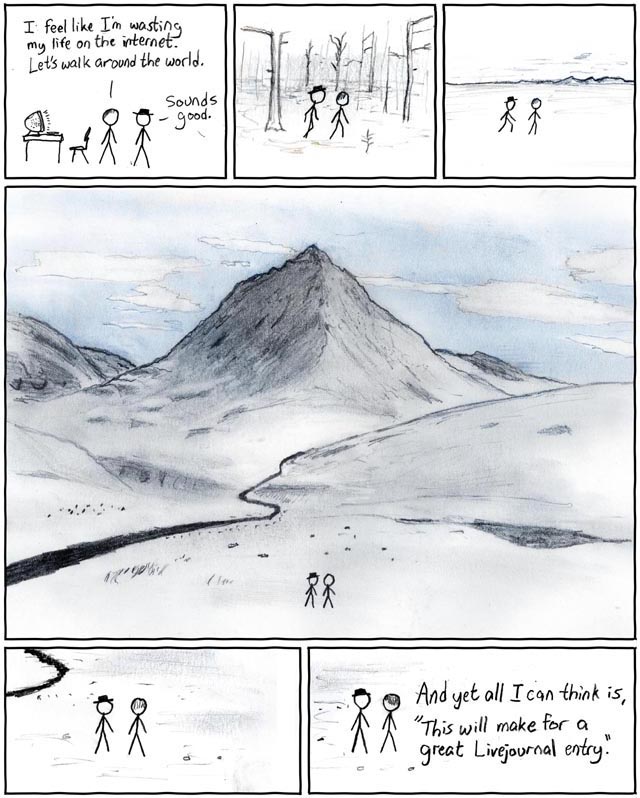 I should be the one going to Antarctica! The Housemate is a surfer, he'll be miserable spending three whole months in a place like Antarctica. I'm a gamer. I would be perfectly happy holed up in some research facility; as long as there's an electrical outlet, I'm happy. Man, I need to get a project in Antarctica. I'm sure there's got to be some interesting physical-biological interactions going on there for me to study. Revising my intended PhD research immediately...
*Sigh.* Here are some pretty photos of Antarctica. Not mine, of course, because I'M NOT FRAKKING GOING TO ANTARCTICA.
Frakking penguins on a frakking iceberg.
Frakking sea ice in the Antarctic winter.
Frakking perfectly calm water with frakking perfect iceberg.
Frakking awesome clouds.
Photos are from the blog
UH Manoa Studying Climate Change in Antarctica
. Check it out to see more photos. It's really cool. I'm also jealous of them.
I really need to get that scuba certification and start doing scientific dives around pristine coral reefs already. That might make me feel better.